Stock Badges
Our stock badges are 2″ (50mm) diameter with gold block centre wording.
With brooch pin fastening and with or without 2″ (25mm) tails.
Our badges are available with the following wording:
Judge, Steward, Official. Secretary, Doctor or Vet.
£0.38 each.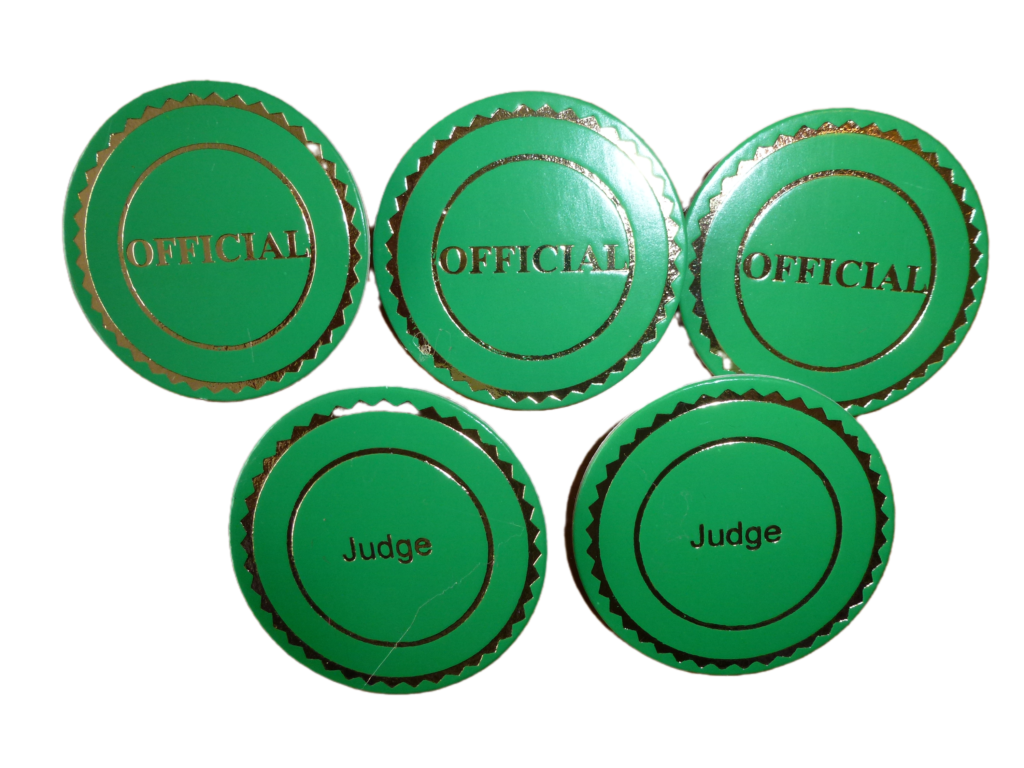 Clear Film Front Bags
We supply clear film front bags for your sets of rosettes.
Why not make it easier and have your rosettes sorted in the appropriate sets/classes on delivery.
Only £0.11 per bag.