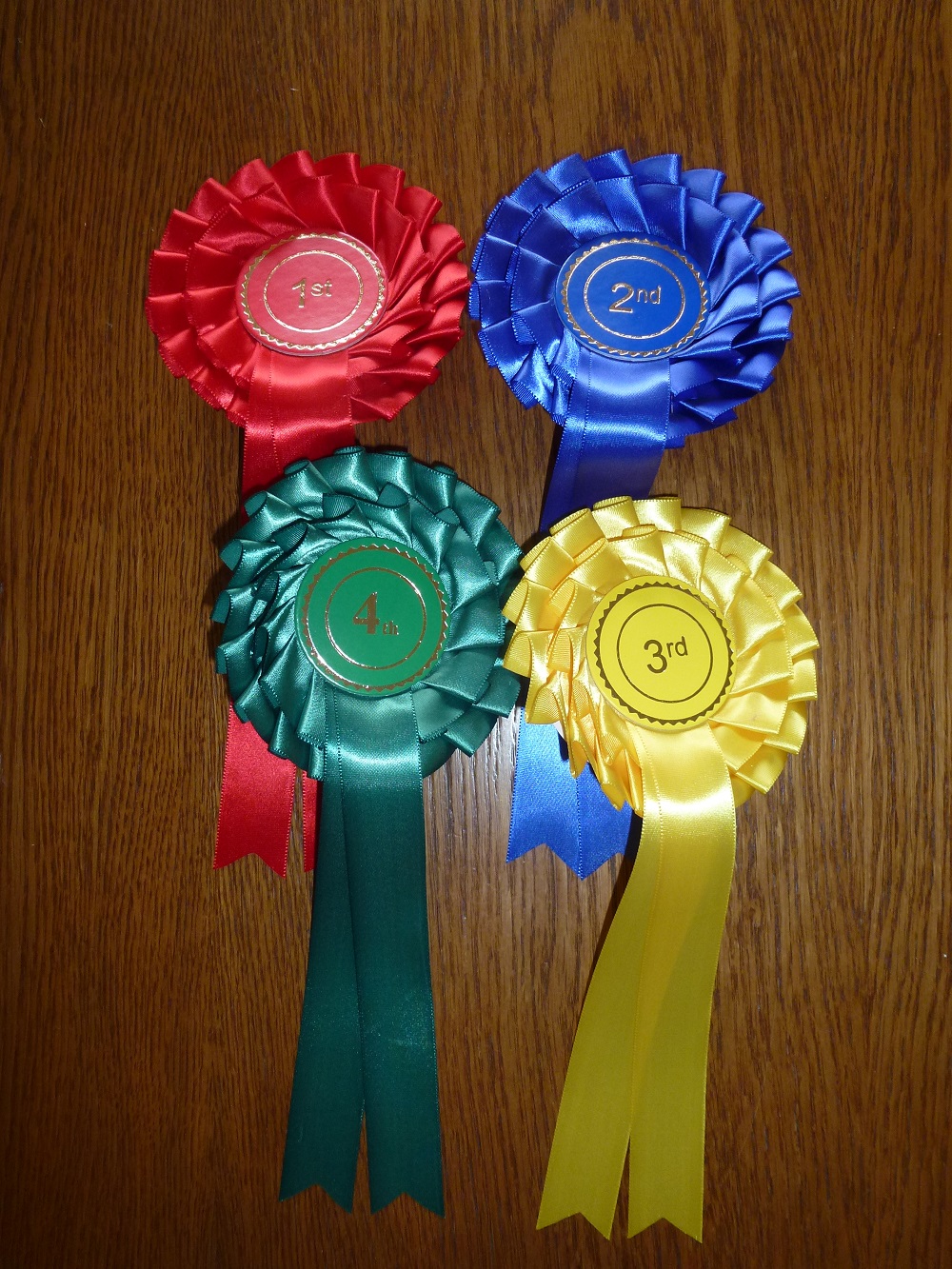 Two tier 1st -to 4th stock rosette set.
Ribbon is 25mm single sided satin in knife pleat.
50mm centreboards printed with gold printing.
Tail length is 8″.
Colours of each placing:
1st – red
2nd – blue
3rd – yellow
4th- green
Fastenings can be either bridle hook or crimp pins, which are included in the price.
£3.60
[wp_cart_button name="2 tier 1st-4th stock set" price="3.60″ "qty" shipping="2.99″]