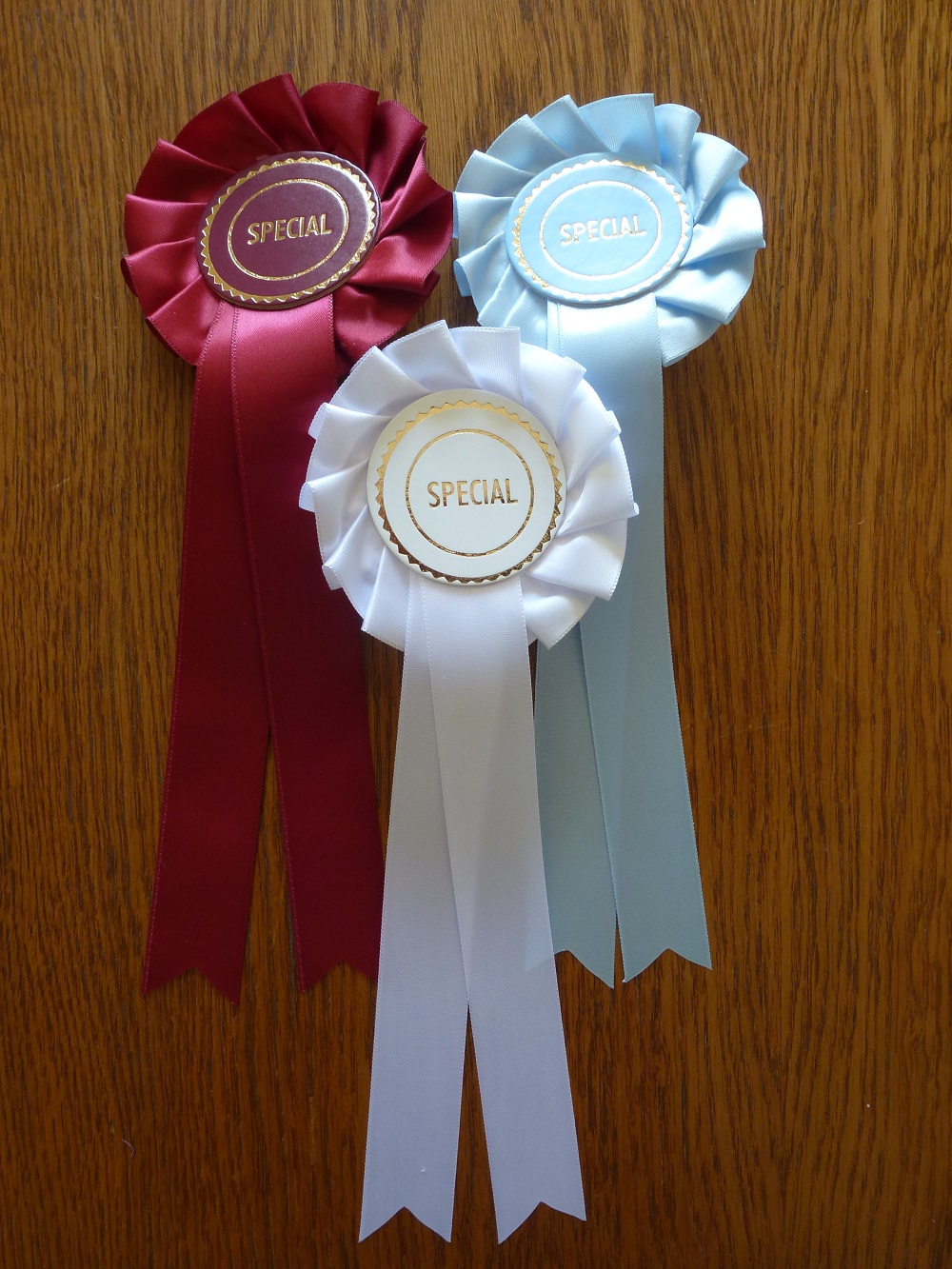 One tier 3 x special standard stock rosette set.
Ribbon is 25mm single sided satin in knife pleat.
50mm centreboards printed with gold printing.
Tail length is 8″.
Colours of the rosettes:
Dark red, white and pale blue
Fastenings can be either bridle hook or crimp pins, which are included in the price.
£2.04
[wp_cart_button name="1 tier special rosette set" price="2.04″ "qty" shipping="2.99″]